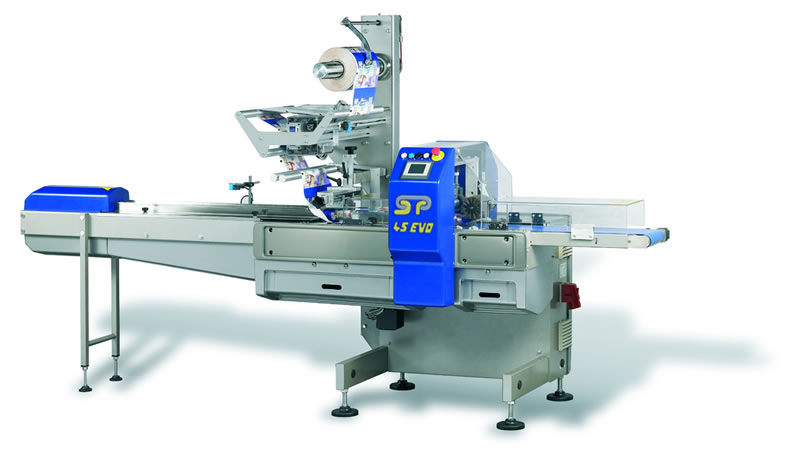 GSP 45 EVO is the result of our machines' evolution and of many experience's years in the field of horizontal products' packaging.
Electronic Horizontal Pillow Pack Wrapper, versatile and reliable, very flexible in the format-change, suitable for food and non food products, both for single-dose and for multiple packages. Cantilever frame and easy accessibility, together with sanitation (sanification) principles, easy maintenance and safety, it has been constructed for, allows this wrapper to distinguish itself.

Choosing a flow-pack packing machine is an important step and asks for a serious reflection in order to get a machine capable of meeting any requirements. Therefore, it is fundamental to entrust to a dynamic and flexible manufacturer, capable of giving immediate and precise answers. General System Pack has all these qualities together with a skilled staff and a twenty year experience in the packaging field. Our technical and commercial staff is at your disposal to show you concretely our professional capabilities.