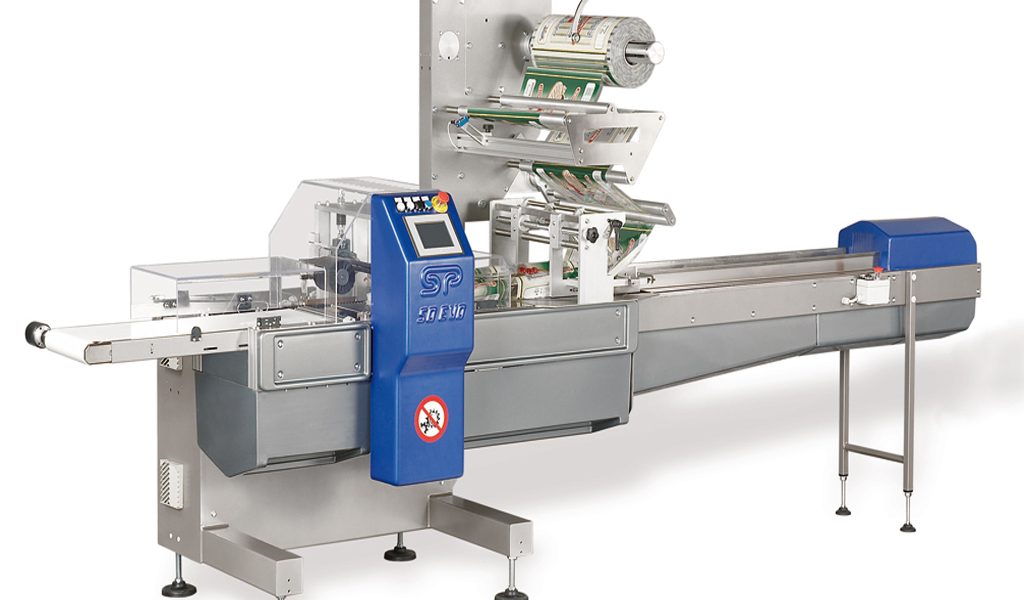 The GSP 50 EVO Flow Wrapper is a flexible electronic horizontal Pillow Pack Wrapper.
Versatile and very flexible with format changes, this machine is suitable for food and non food applications, whether single dose or multiple packages with capability to pack up to 150 ppm.
With a cantilever frame and easy accessibility, the GSP 50 EVO Flow Wrapper is really easy to maintain and clean and is perfect for bakes, cakes or pasta. Whether you're wrapping fruit, sponges or health food bars, this wrapping machine ensures your products are perfectly packaged – every time.