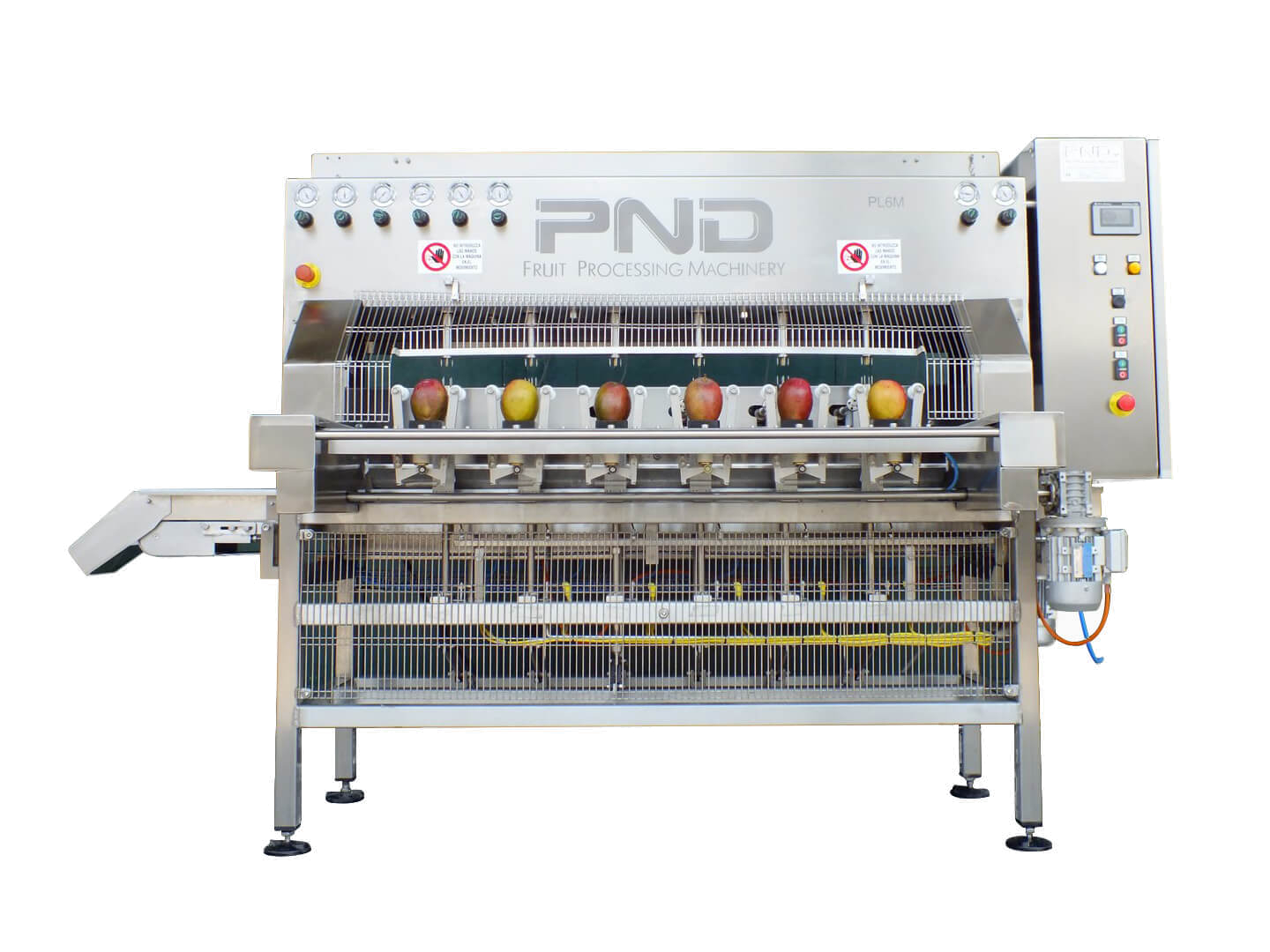 The semiautomatic peeling machine, at manual charging with six processing stations for mangos – Mod. PL6M is a machine equipped with pneumatic movement and works for peeling the outer layer of mangos even if they are not calibrated. They can thus be easily peeled with maximum efficiency. The machine comes with an electrical board equipped with two inverters: one to adjust the fruit speed and the other one to adjust blade speed. The machine has a stainless steel structure. All components are easily changeable; all parts in touch with the fruit are made with food-approved material.

PL6M machine is equipped with:
– Conveyor belt for peeled product. Size: Width 200 mm; Length 2200 mm.

This Machine is made according to regulations 2006/42/EC and following D.P.R. 459/96.

Advantages:
– Adjustable peel thickness;
– Variation of the speed production and fruit rotation through inverters;
– Simple and fast adjustments and maintenance;
– Electrical board made according to CEE/IP 65.