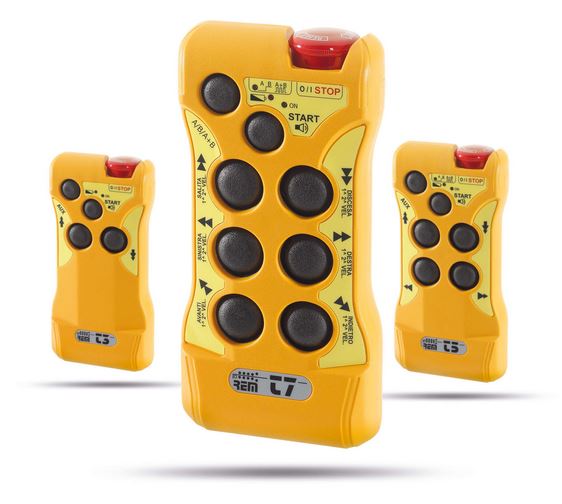 The radio control with keyboard for gantry and overhead cranes that makes you forget many of the problems most common to this type of equipment. A concentrate of simplifying technology. It cuts consumption, thanks to a battery that can be replaced after 1,200 hours' work and eliminates the complication of constantly recharging. Sturdiness and ergonomic concept ensure long efficiency under any condition. In case of failure or loss of the transmitter, replacement takes only a few seconds, thanks to the patented REMsys® Code system.
Hard-wearing and long lasting. Internal battery. Models with 3, 5 or 7 buttons, the T series is designed for supremely practical use.
T3 is the ideal solution for equipment featuring limited functions.
T5 is versatile and compact in size.
T7 is the versatile and compactly sized remote control with programmable auxiliary button.